Corey's Art Foundation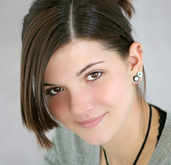 Corey Lyn Creger graduated with the Faribault High School class of 2007. Corey was a creative young woman who enjoyed art, music and theater.
On Sunday, November 25, 2007, Corey was tragically killed when the small plane she was a passenger in crashed during a failed landing attempt at the Faribault airport. She was 19 years old and a freshman at the University of Wisconsin-Stout studying Multi-Media Design.
In her memory we have established the Corey Lyn Creger Memorial Foundation for the Arts.
Mission of the Foundation
The primary purpose of this foundation is to provide funds to foster the creativity of young artists and musicians while also providing venues for performances and display of their work. The foundation will support artistic endeavors throughout the community to create a place where the arts can thrive and be enjoyed by a growing audience.
The Corey Lyn Creger Memorial Foundation for the Arts is a 501 (c) (3) non-profit organization.
Contact